Bloodhound SSC

BJR Systems is proud to be a product sponsor in this world land speed record attempt by BLOODHOUND SSC driven by Andy Green.
BJR Systems is developing and suppling all of the custom designed lightweight camera systems to assist in recording the attempt enroute.
Please visit WWW.BLOODHOUNDSSC.COM for more infomation.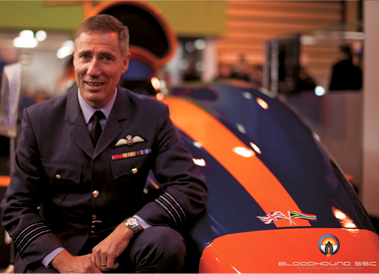 Andy Green with BLOODHOUND SSC
(photo by Stefan Marjoram)